Owner Spotlight: Prosper Daniel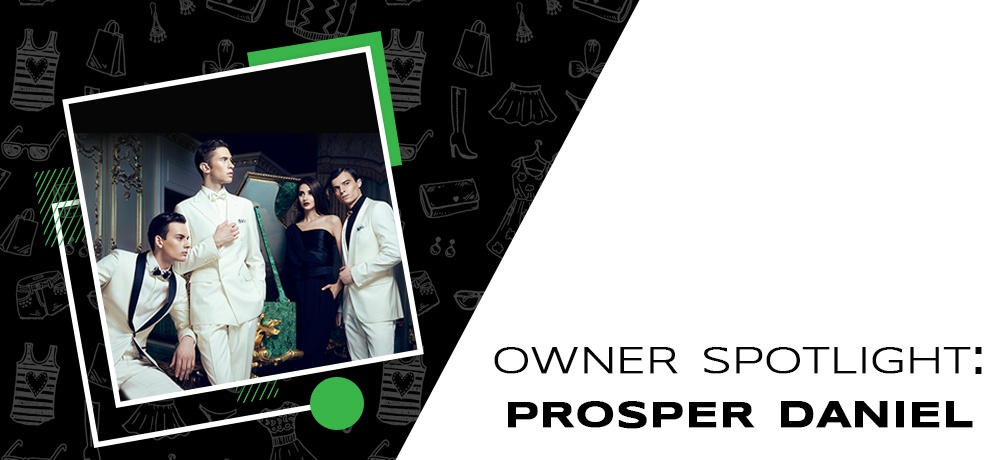 As the proud owner of Prosper Daniels Clothing, I look forward to sharing my story. I hope that you will enjoy getting to know me better.
For as long as I can remember, I was most passionate about designing customized pieces of clothing that expressed a unique style. While I was determined to share my creations with the world, I recognized the need to offer people elegant, individual designs at a lower price than the competition. So I set up my international clothing business two years ago with the goal of providing clients with a niche and top quality apparel at an affordable price.
Since inception, my business has headed in the direction of growth. My designs are now more advanced, and my team and I have come up with about 2500 craft for our clients to choose from.
Customer satisfaction is of utmost importance to me, and so my business philosophy has always been to focus on my clients' needs. I strive to present a classic and modern look centered around simplicity and individuality while adding uniqueness and personality to each piece.
I believe what separates my business from most others is that we operate on values of ambition, empathy, focus, adaptability, and integrity. My team and I are also diligent, hardworking, and perseverent, which has ultimately contributed to most of our success.
Accomplishing my clients' needs has been the most fulfilling part of my job. Also, the designing aspect and working with professionals has given me immense satisfaction and joy.
When I am not designing or meeting my clients' demands, I spent most of my free time reading and going on adventures.
I have enjoyed sharing my story about the things which matter to me and how they influence the way I do business.
If you or someone you know is looking for custom apparel and accessories across Canada, the United States, Europe, South Africa, Africa, and all over the world, I invite you to get in touch. Please visit my website at www.danielsclothing.com.
Sincerely,
Prosper