What Makes Prosper Daniels Clothing Stand Out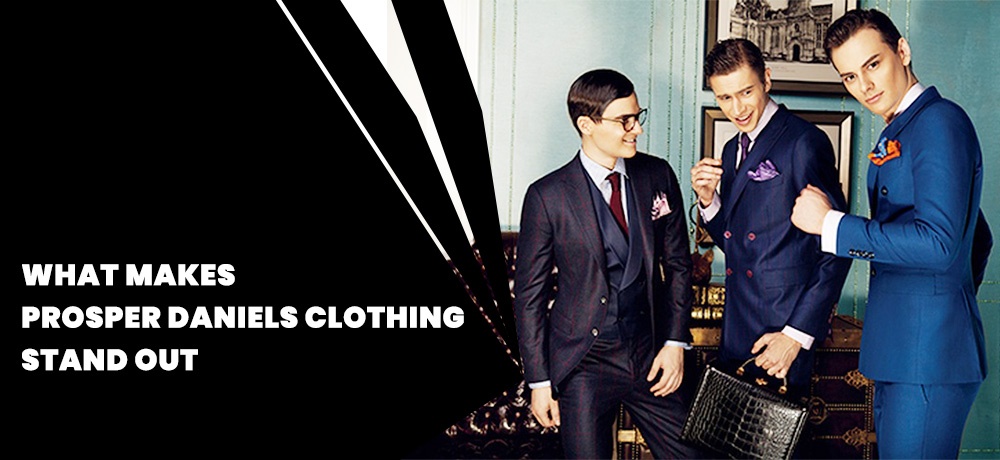 Thanks for stopping by our blog. If you're looking for more information about Prosper Daniels Clothing, you've come to the right place.
About Prosper Daniels Clothing
We are a bespoke fashion designing boutique from Etobicoke, Ontario, that specializes in crafting the most beautiful international clothing for men, women, children, and businesses.
We have a whole division dedicated to various aspects of designing and sewing, and our custom clothing includes suits, coats, and jackets. We also provide Made to Order garments for grooms and groomsmen.
Measurements and fittings are completed at our storefront, which is open Monday to Saturday from 9 am to 9 pm, and we are available on Sundays by appointment.
We also operate an e-commerce site that ships chic apparel and accessories across Brampton, Mississauga, Toronto, Kitchener, Canada, the United States, Europe, South Africa, Africa, and other parts of the world.
The Prosper Daniels Clothing Difference
We are passionate about tailoring, and one aspect that makes us second to none is that we offer a choice of over two thousand, five hundred luxury fabrics at the most competitive rates in town.
We aim to exceed expectations by rendering meticulous attention to detail, and what sets us apart is that our team is welcoming and shares numerous design ideas based on clients' preferences. Our professional stylists also remain attentive until a masterpiece is achieved.
One of our most significant achievements is that we have been able to maintain a quick turnaround time of ten to fifteen working days regardless of the number of outfits ordered by a discerning customer, which makes us proud.
Our dream for the future is to become a fashion powerhouse and be the first name on everyone's lips when it comes to haute couture. To achieve our endeavor, we are continually adapting to the latest trends and tastes of global fashionistas.
We also believe in giving back to society, and as part of that belief, we regularly give donations to charities and good causes.
To learn more about all that we do at Prosper Daniels Clothing, please click here. If you have any questions about how we can help you add a shimmer and sparkle to your wardrobe, we'd love to hear from you. Please contact us here.