What Makes Prosper Daniels Clothing Stand Out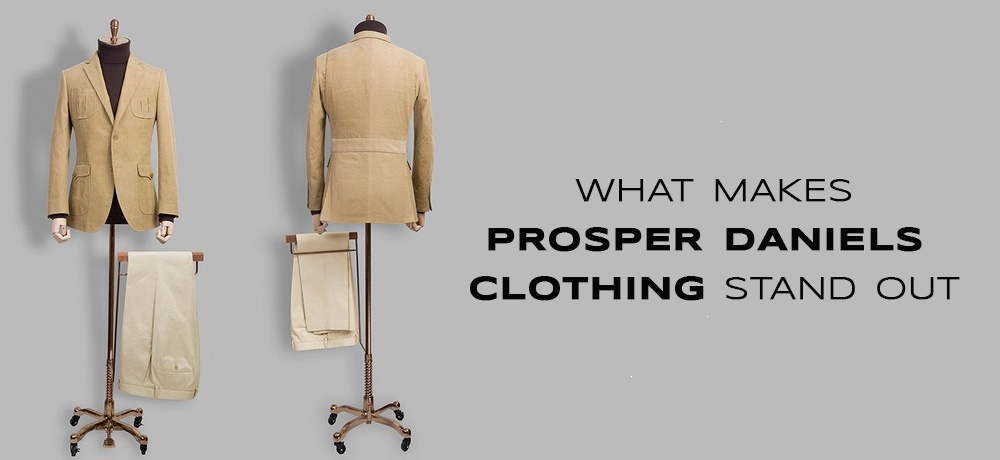 Thanks for stopping by our blog. If you're looking for more information about Prosper Daniels Clothing, you've come to the right place.
About Prosper Daniels Clothing
We are a leading clothing store in Etobicoke, Toronto, that specializes in bespoke custom clothing for men, women, and children. We began operations three years ago.
The first two years were spent mainly making garments for our loved ones. Then through the help of a friend, our brand started to gain prominence, and we were branched out into commercial tailoring.
Our wardrobe stylists attend to the styling and suiting needs of grooms and groomsmen. They also stitch attire for corporate functions, proms, and cocktail parties and cater to everyone near and afar.
Our storefront operation is located at 9 Royal Crest, Unit 8, Toronto, Ontario, and is open Monday to Friday from 9 am to 9 pm. On Saturdays, from 10 am to 7 pm, and on Sundays, from 2 pm to 8 pm. If clients cannot meet us during working hours, then we keep our timings flexible. We also run an e-commerce website for our global clients.
The Prosper Daniels Clothing Difference
One aspect that makes us second to none is that we have crafted over two thousand five hundred styles making it easier for our clients to choose unique clothing. Besides, we allow our clients to design cloth with the help of our professional team.
What also sets us apart from the rest is that our team are experienced in the design process and have the technical competence to understand the needs of clients. Consequently, we truly enjoy client interactions, and our crew is trained with impeccable interpersonal skills.
Our fashion designers also have strong visualization proficiency, and their subtle eye for detail is combined with artistic flair to create beautiful outfits that exceed our clients' expectations.
While our needlework is considered high-end, our designer clothing is very affordable when compared to competitors. Our flexible payment terms and on-time delivery also help to achieve excellent customer service.
One of our most significant achievements has been transitioning the way that we communicate with overseas clients. It includes developing an app that enables the client to take their body measurement with the help of their cell phone without the need to use a measuring tape.
Our uniqueness of service always makes our discerning customers come back for more. Going forward, our dream is to become a household name and be on the lips of every style icon in the fashion industry.
To learn more about all that we do at Prosper Daniels Clothing, please click here. If you have any questions about how we can help you, we'd love to hear from you. Please contact us here.